Boat of the Moment
Boat REF# 322621
THB฿3,400,000.00
1x diesel 40hp
2008
11.98m
Phuket / Thailand
View Details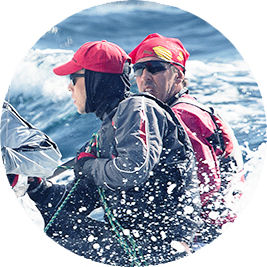 Selling your boat?
We take care of every step when it comes to selling your boat.
1
Your broker will advise you of the most suitable price to market your boat at.
2
Your broker will work with you to create a detailed listing for your boat.
3
We handle the negotiation process for you, ensuring you get the best deal.
Why Boatshed?
Boatshed is one of the world's largest yacht brokerage groups that prides itself on giving potential buyers the most complete and accurate picture of the boat that they want to buy.

Boatshed Brokers personally visit every boat that they list, taking unlimited photographs and videos which are available online to registered users anywhere in the world.
Read more
Here's what our customers have to say...
Thanks for all your efforts to bring the sale to a happy conclusion. While you represent the vendor, I think we owe you a drink or two and will get in touch when we are in Phuket. Best regards,
— Ian - June 2016, Boatshed Phuket
Hi Alan, Boatshed Phuket: I am very pleased to say that it has been a pleasure meeting you and doing business with you. I look forward to meeting you again soon whether it be business or leisure. Do keep in touch. I will definitely be keeping in…
— Keep well and best regards, Effindi, Boatshed Phuket
Alan, Thank you very much, you have done a great job and I would highly recommend your services.
— Derek, Boatshed Phuket
I just purchased Scaramouche a Cal246. Alan Boatshed Phuket at your dealer in Boat Lagoon, Phuket, Thailand was the Greatest Guy to deal with and made the purchase a true Joy for both me and the previous owner.
— Jim, Boatshed Phuket
We had the pleasure of buying a yacht through boatshed Phuket and received a totally professional and honest service from Alan. Good service deserves recognition.
— Ian & Alison, Boatshed Phuket